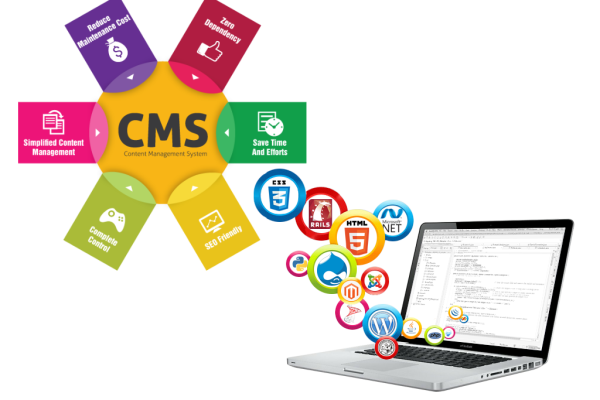 Dynamic Website: (CMS Website)
Dynamic Website also called CMS (Content Management System) website. Nowadays (CMS) dynamic website running into market which is very popular. Dynamic website CMS which can develop by using programming language php, jsp, asp. Admin can change any content and images very easily with the help of Admin Panel. No need to understand coding language into CMS dynamic website.
Database are using in dynamic website. In which can develop any functionality into system with events, functions and real time database generation.